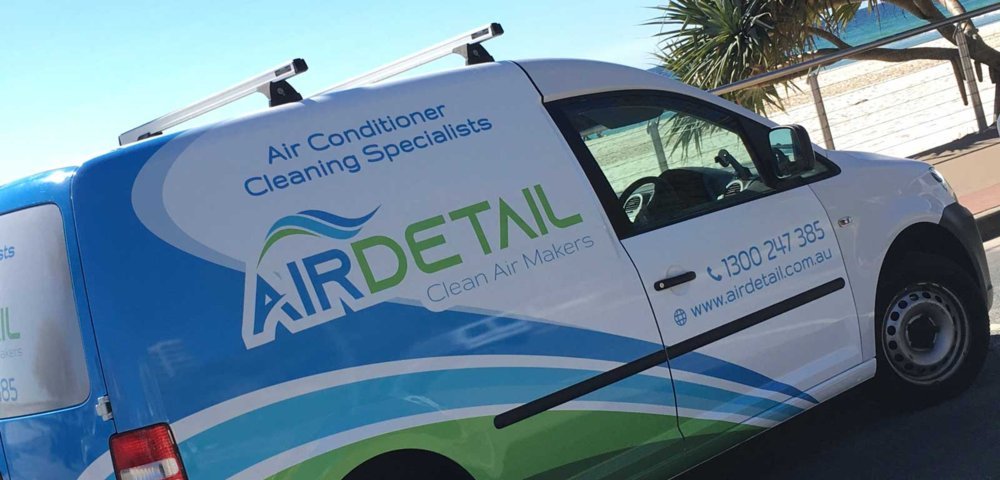 Servicing homes and businesses across the Gold Coast and Northern NSW, Air Detail are your local Clean Air Maker!
We have over 10 years combined experience in the industry, serving the Gold Coast and Northern NSW. Our clients include major resorts and local businesses and many homes across the region. As a small family-owned business, we take extra pride in ensuring the best results for all our clients – who are the foundation of our business through word-of-mouth recommendations.
We specialise in providing HVAC hygiene to Split Systems, Window Units, Ducted and Ceiling Cassette Units to both the domestic and commercial markets, removing the risk of mould, fungi, mildew and human DNA, along with a variety of other nasty organisms to ensure you are breathing clean, fresh and healthy indoor air!
As the Split System cleaning specialists, we use biodegradable, safe and environmentally friendly products when cleaning your air conditioning unit. This helps to improve air quality, reduce power consumption and eliminate microbial contamination, which become airborne every time you switch on your air conditioner.
We pride ourselves on delivering a meticulous service, all at affordable prices, along with a 12 month mould-free guarantee on the indoor coils
Family-owned and operated, Air Detail believes every home and business deserves to breathe easy. We're proud to offer the best in safety, comfort and convenience when improving the performance of your air conditioning unit, and hope to keep doing so for many years to come.